When you're getting ready to sell your home, you will want to make sure certain things are in good repair. Today's buyers are savvy about home condition, and they scrutinize everything. Here are seven areas you can't ignore.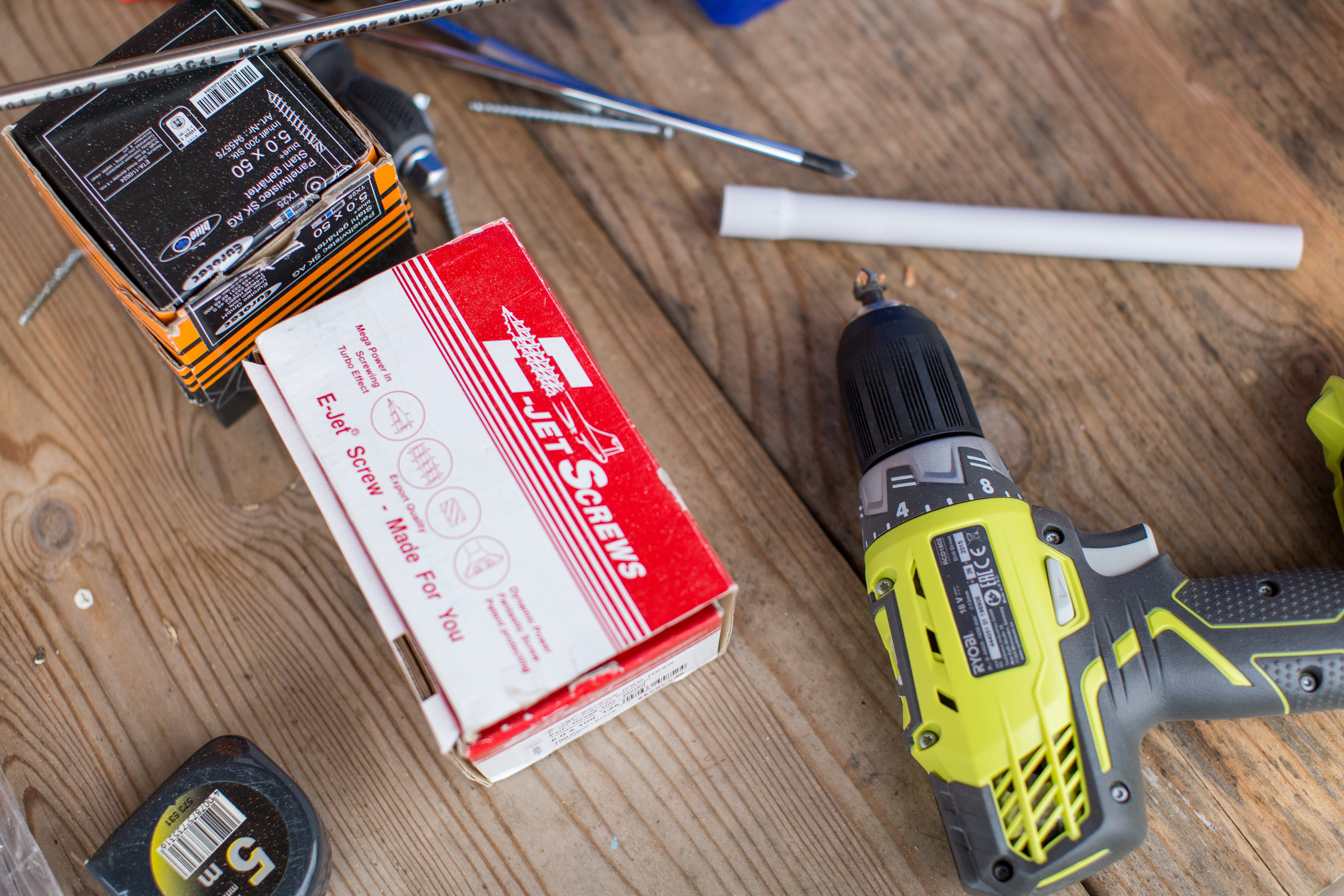 House Exterior. First impressions count, and the fisrt thing buyers see – on the Internet, in an ad or mailer and in person – is the outside of your house. Fix stucco and foundation cracks and wood rot. Touch up paint on doors, windows and siding – or paint the whole house. Yes, it costs money, but can mean a way faster sale.
Grounds. Landscaping makes up the rest of that important first impression for buyers. Trim shrubs, remove worn and wilted plants, fill in ground cover. Edge beds and put i fresh mulch, pine straw, gravel or another material you like. Removed dead tree limbs and ones hanging over the house or blocking views, but safety first – hire a professional arborist. Add plants and flowers, especially by entrances. Landscaping fixes are relatively inexpensive, yet can transform a property.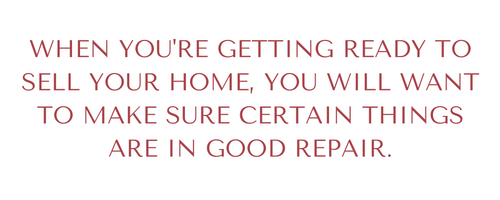 Kitchen. This is big. Even buyers who don't cook elaborate meals or entertain very much, love to picture themselves in the kitchen doing such things in the midst of good-looking appliances, countertops and cabinetry. Feed their dreams as best you can. Replace cabinet and drawer hardware, backsplashes, even appliances if you can afford it. Consider changing out countertops with lower priced granite slab remnants.
Bathrooms. These are almost as key as the kitchen. Steam clean ground or re-grout, and caulk where needed. New mirrors and sink, tub and shower fixtures make a big difference.
Floors. Experts say if you can only afford one big fix-up, this is the one. Inexpensive options included wood plant tiles and high grade laminates in hand-scraped, wide plan and light color styles. Of course, pricier hardwoods are still the best. If you keep carpeting, have it professionally cleaned.
Structural and Mechanical Components. We're talking heating and air conditioning systems, the electrical panel, water heater, pipes and the roof. Buyers focus on these, so if they'll soon need replacing, consider doing it now. The cost for buyers to do it may limit the amount of financing they can obtain, and if these things are in poor condition, it can hurt the property's insurability. Roofs are especially important. If buyers are getting FHA an VA financing, appraisers often require roof replacement. The roof can also make up a good part of the fist view of your house from the street, so condition is critical. If money's tight, get estimates for replacement costs and offer to contribute by covering some of te buyer's closing costs. You could even include a home warranty providing some coverage if something fails. Taking care of these items avoids inspection problems, price reductions and the hassle of packing up in the midst of people doing final repairs!
Cosmetics. Note marks on the walls, old paint and bad moldings. Apply a fresh coat of paint in a light, neutral color. Update light switches, fixtures and ceiling fans. Paint the front door and install new hardware. Small things can make a big difference.